EVENTOS Y CALENDARIO del Grupo Social ONCE
At the ONCE Social Group, we celebrate every step we take together for a fairer, more inclusive, conscious and equal world.
We hold events, acts, agreements, galas, presentations, award ceremonies, competitions... to tell the world, and always with you, about all our activities and progress.
Moreover, the entire programme of events is public and fully transparent. You can view it in the ONCE Social Group Events Calendar.
EVENTOS PREMIOS SOLIDARIOS Banner contenido con imagen fondo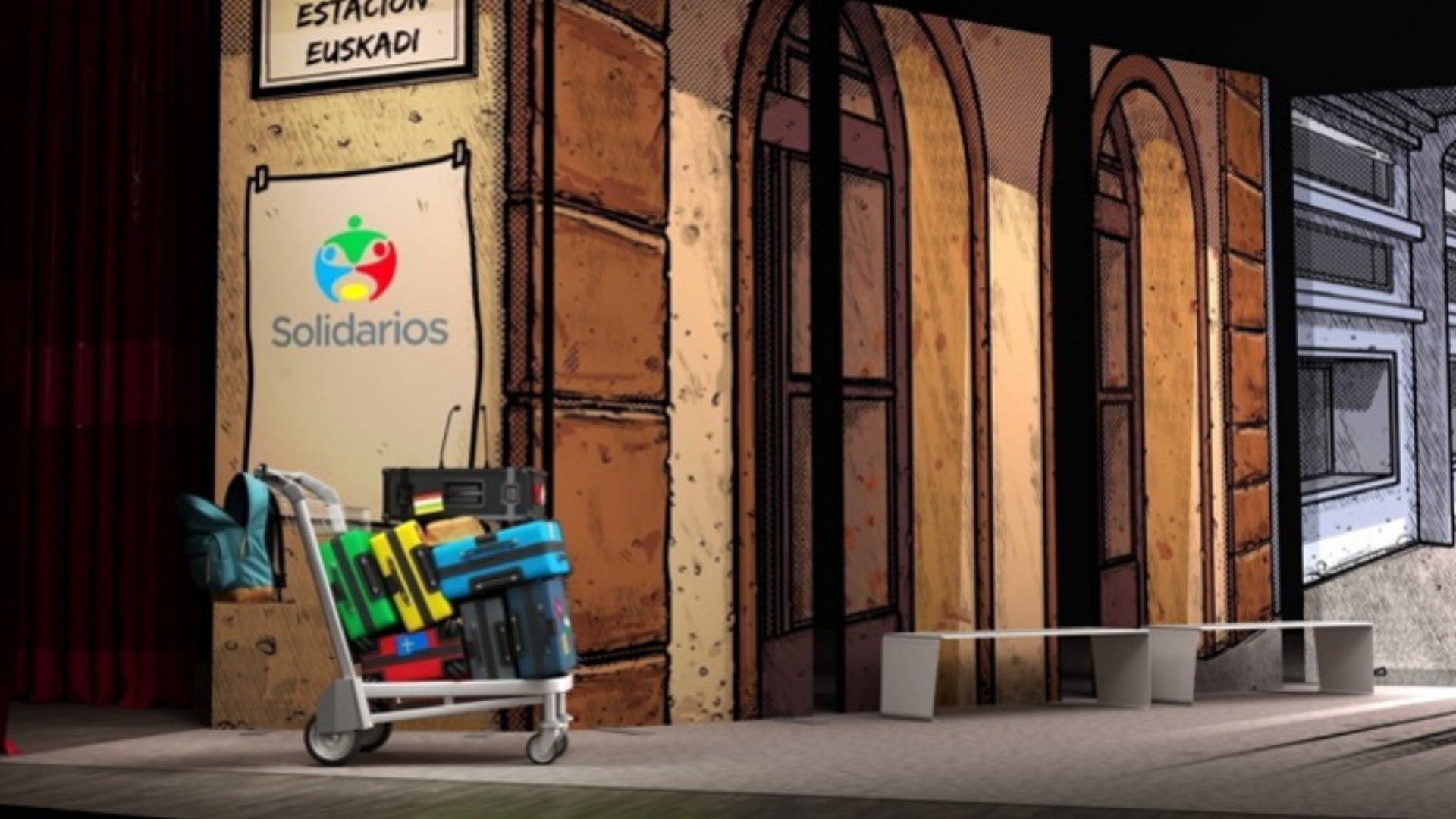 WE HONOR SOLIDARITY THROUGHOUT THE COUNTRY
The ONCE Social Group Solidarity Awards
In our commitment to achieve a fairer, more equal and more conscious world, we hold ONCE Social Group Solidarity Awards galas in all the Autonomous Communities of Spain, we reward individuals, entities, organisations and the media for their solidarity work, their contribution to achieving a better society, both locally and on a larger scale.
Patty Bonet and Laura Ferrer, two of our presenters of the ONCE draw every night on Spanish television, direct this exciting show highlighting generosity, altruism and the desire to continue improving as a society.
40 Concurso Escolar ONCE
4 DÉCADAS DE INCLUSIÓN: ÚNETE A LA HISTORIA
En esta 40ª edición celebramos que el Concurso Escolar ONCE cumple cuatro décadas sensibilizando e inspirando a cientos de miles de niños y niñas para que se conviertan en una generación que piensa en un futuro igual para todas las personas, sean como sean, de cualquier condición, con y sin discapacidad. Junto a Igu, el simpático personaje principal del videojuego educativo cien por cien accesible ONCITY II, el alumnado participante se seguirá concienciando sobre accesibilidad e igualdad de oportunidades.
Manteniendo esta premisa que marcó al concurso desde el principio en 1983, en esta ocasión tan especial, en este curso 2023-2024 en que estamos de aniversario y tenemos muchas ganas de celebrarlo juntos, invitamos a todos los participantes a hacer un viaje en el tiempo a través de una experiencia interactiva llena de entretenimiento y aprendizaje, en la que recorrerán una parte importante de la historia de la inclusión, de la labor del Grupo Social ONCE y los 40 años del Concurso Escolar.