2023 EMPLEO. Nuestros números de empleo
13,377 occupational jobs promoted
4th
largest employer
in Spain
24
daily jobs
for persons with disabilities
in the last decade
TRABAJA CON NOSOTROS. Iguales también en el empleo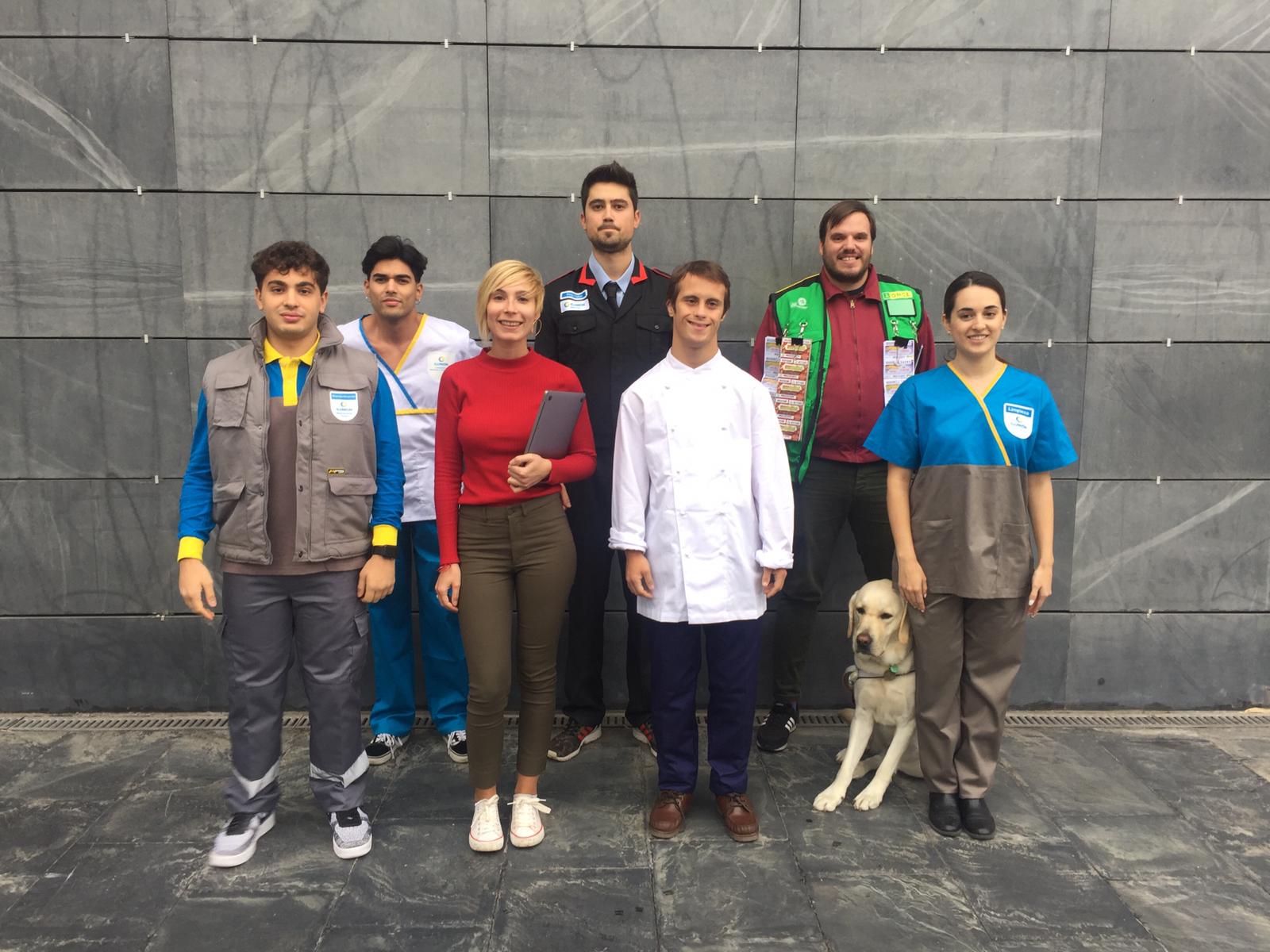 Add your talent to ONCE Social Group
Work with us. Equal also in employment
The ONCE Social Group promotes quality employment for all persons, with and without disabilities. We are the fourth largest non-public employer in Spain and the world's largest employer of persons with disabilities. More than 71,000 people already form part of the ONCE Social Group workforce. We have been promoting 24 jobs per day for persons with disabilities for over a decade. Our Group is characterised by a fair and responsible working environment, where full gender equality is guaranteed.
You can find your ideal job at the ONCE, Fundación the ONCE or Ilunion. We want to incorporate your talent. We have a selection of different job offers, job opportunities for persons with and without disabilities, and vacancies offered through various portals.
2023 TRABAJA CON NOSOTROS. Únete a la red de ventas ONCE
TRABAJA CON NOSOTROS. Trabajar como vendedor de la ONCE, contacto e igualdad de oportunidades
How to become an ONCE salesperson?

Working in the ONCE Social Group as a sales agent for our different types of lotteries has many advantages, starting with the guarantee that we promote a working environment of full equality between men and women. Programmes such as 'Venta con talento en femenino' ensure this.


Other ONCE job offers
Whether you have a disability or not, if you are interested in other areas of work such as Social Services, Leisure and Culture, Administration, Finance, Communication, Information Technology, Rehabilitation, International Relations or Human Resources, follow our LinkedIn page where we consistently post job offers.
TRABAJA CON NOSOTROS, en el Grupo Social ONCE. Trabajar en Ilunion, trabajar en Fundación ONCE

Employment through the ONCE Foundation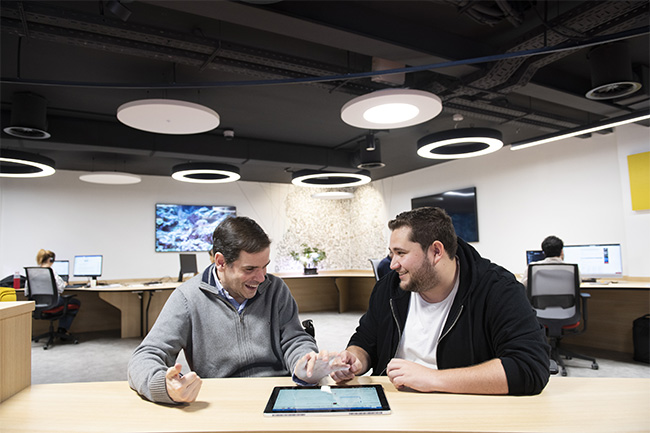 Fundación ONCE promotes an inclusive labour market that, from the paradigm of equal opportunities and non-discrimination, approaches the employment of persons with disabilities as an opportunity for all.
To this end, every year we allocate at least 60% of the Foundation's budget to the Training and Employment Plan. Thus, our main lines of action in this area are:
To provide persons with disabilities of working age with a professional qualification and the necessary work skills to be able to access the labour market with equal opportunities, through training actions.
Promote the creation of employment for persons with disabilities, using the different ways and formulas existing in Spanish legislation.
Support the creation of occupational jobs in collaboration with the entities of the associative movement of persons with disabilities and their families.
The direct training actions for employment are conducted by Inserta Empleo, in the context of the operational programmes of Social Inclusion and Social Economy (Poises) and Youth Employment (POEJ), which is being developed by the ONCE Foundation with the co-financing of the European Social Fund and the Youth Employment Initiative.
The training offering is based on the following criteria:
Flexibility, to adapt to the changing demands of the labour market.
To provide sufficient knowledge, skills and technical abilities for an adequate performance of the job.
To develop the social and personal skills that are essential for optimal professional performance.
Accessibility, providing each training action with the necessary technical adaptations, number of hours, methodology and material and human resources according to the specific needs of each person with disabilities participating in the action.
The ONCE Foundation also focuses on supporting the most disadvantaged groups: women with disabilities; persons with disabilities over 65%; young persons with disabilities; persons with disabilities over 45 years of age and persons with disabilities who, due to their disability, individual and/or social situations, have greater difficulties in accessing and/or maintaining employment.
Inserta Empleo, the ONCE Foundation's expert organisation in labour intermediation
Inserta Empleo is the human resources entity of the ONCE Foundation, an expert in caring for persons with disabilities. Co-financed by the European Social Fund (ESF), its activities are focussed on improving their training and achieving their inclusion in the labour market. It has more than 25 years of experience and a team of experts in guidance and intermediation spread across its 46 offices throughout Spain.
Inserta Empleo improves job opportunities for persons with disabilities thanks to an intense and complete training process adapted to the specific needs of each one of them. Inserta technicians interview candidates to analyse their profile, design a personalised plan for each one, provide training that is appropriate to the position they are looking for and introduce them to the selection processes that best suit their skills and needs.
The intermediation process begins with the registration of companies and applicants in Por Talento, the employment and training portal for persons with disabilities of the ONCE Foundation.
Employment services can also be accessed through Inserta's two APPs, one for job seekers and the other for companies. Inserta addresses both the needs of the employer and those of persons with disabilities (at no cost to either), enhancing their value and self-esteem, and favouring their inclusion in the economic and social cycle.
It also makes it easier for companies to hire workers with disabilities. Inserta Empleo advises them on the entire process: subsidies, technical and financial assistance, the search for suitable candidates for the required profile, and adapting the job if necessary.
Join the Ilunion team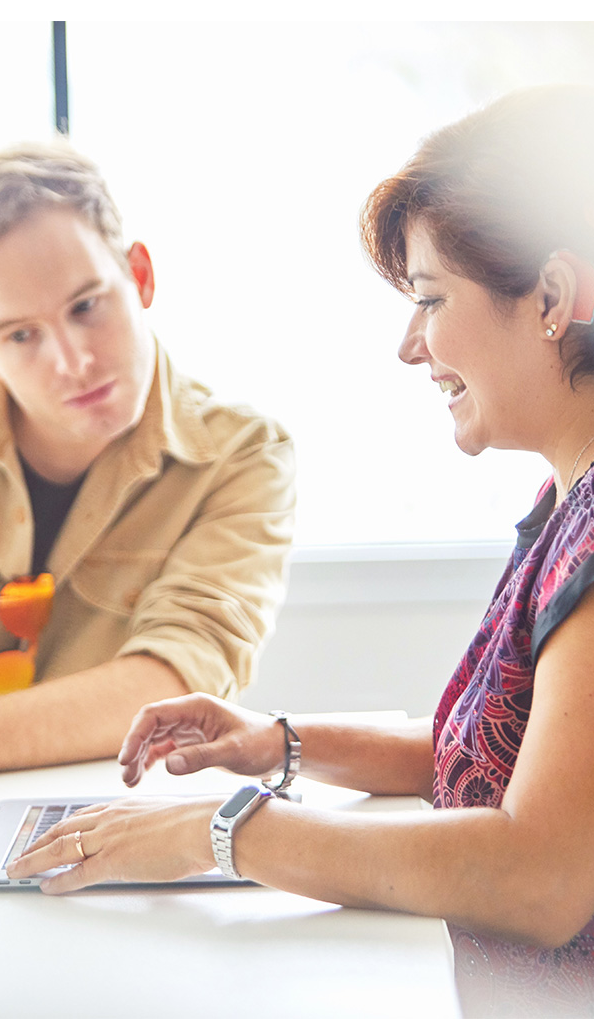 We want to continue to make grow Ilunion and the ONCE Social Group's most valued asset: persons. If you want to be part of a project like ours, all you have to do is send us your CV through the different job offers available that you want to apply for.
ILUNION BUSINESS AREAS WITH JOB OFFERS: