2023 FORMACIÓN. Frase inicio
You and I do not only expect the doors to be open to us in study centres. We expect programmes, technological tools and physical spaces to be accessible and suitable for our needs, however particular they may be.
We know that training is essential for all persons, with and without disabilities, to be able to access employment or improve the job they have and to be able to realise their life projects.
2023 FORMACIÓN. Actividad Formación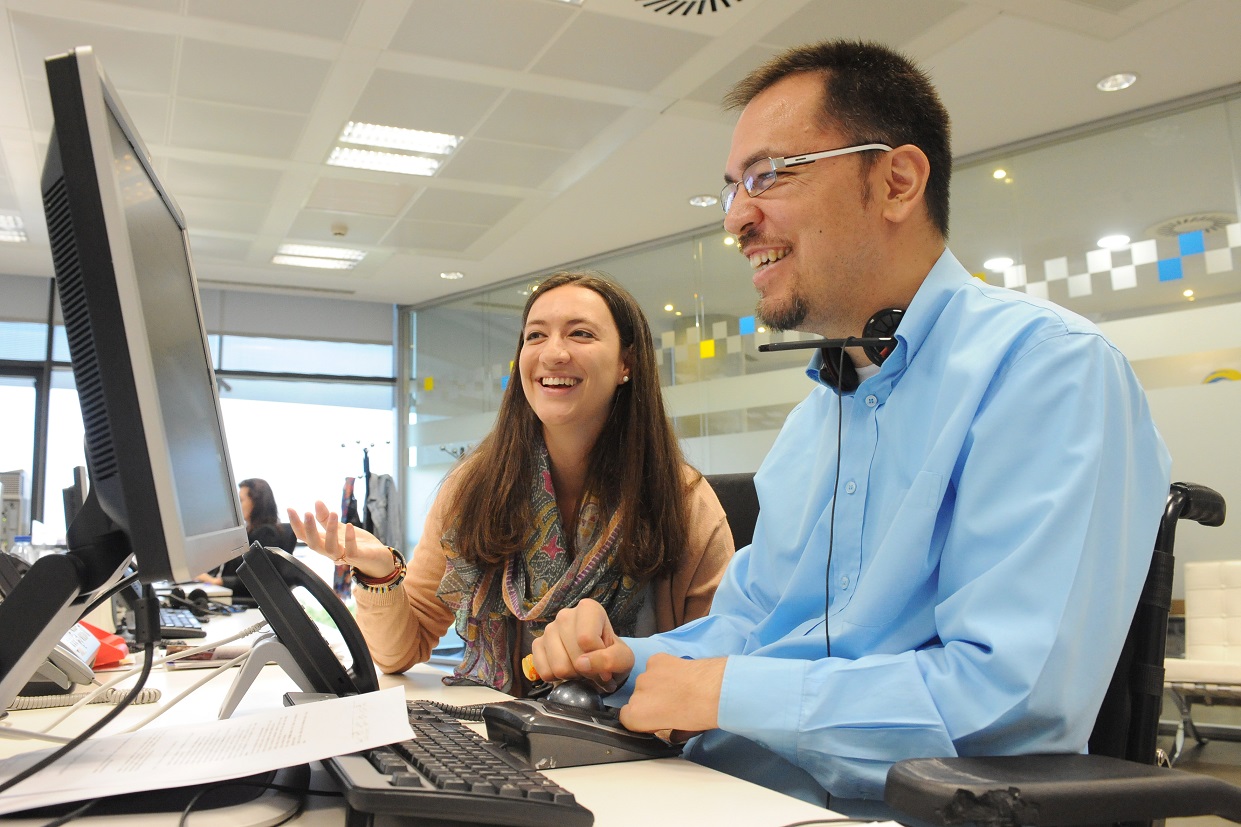 We promote the best possible training
All this activity, distributed among the three areas (social, foundational and business) that make up the ONCE Social Group, speaks of the effort and resources that we devote, year after year, to high quality training. We do this work not only for the workers who form part of the ONCE Social Group, but also for every person with a disability in society.

Training is key for each person to reach the level of professionalism they require, whatever their activity, because, by providing tools to become more competent, we can show that social and economic profitability go hand in hand.

One of the most recent examples is the agreement with IE University to promote training for persons with disabilities, to encourage their incorporation into the business world, to strengthen their entrepreneurial and innovative profile and to develop socially responsible recruitment policies.
2023 FORMACIÓN. Cuadro datos macro