JUEGO RESPONSABLE. El Cupón, un juego transparente y comprometido con la sociedad
You have surely heard someone say, "Gamble responsibly and only if you are of legal age". Does it sound familiar?
If so, we are incredibly happy about it, because it is particularly important to us. Our commitment is that our lottery is responsible with you, safe for you and for society.
Responsible gambling means complying with the law in all aspects and that is why we are certified to the highest international and national standards. We constantly train our team to inform you about what you buy and to respect your space. In addition, we encourage social dialogue to improve and promote good practices through the UCM Chair which you can consult here.
When we say that social lotteries are our driving force, we mean it, because they make the social work of the ONCE Social Group possible.
JUEGO RESPONSABLE. Imagen de un Cupón desglosado
JUEGO RESPONSABLE del Grupo Social ONCE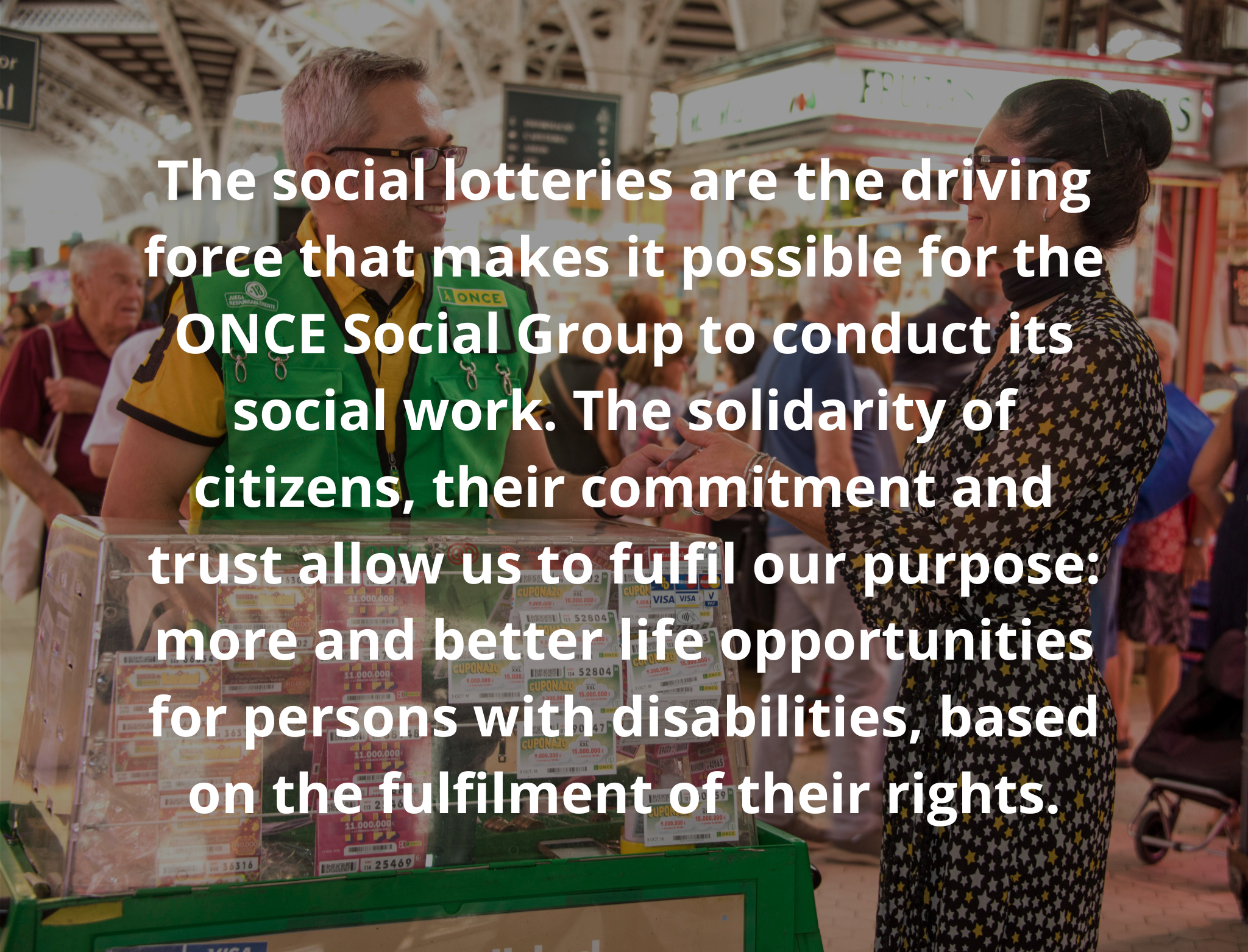 Code of ethics and regulations
The ONCE Social Group is a member of the international consortia World Lottery Association (WLA) and European Lottery Association (EL). It subscribes to, has developed and practices the strictest principles of responsible gambling, starting with three internationally accepted maxims:
Prohibition of access to gambling for minors, precluded persons or persons who are forbidden access to gambling
Preventing excessive gambling in all sales networks
Preventing fraud, money laundering and terrorist financing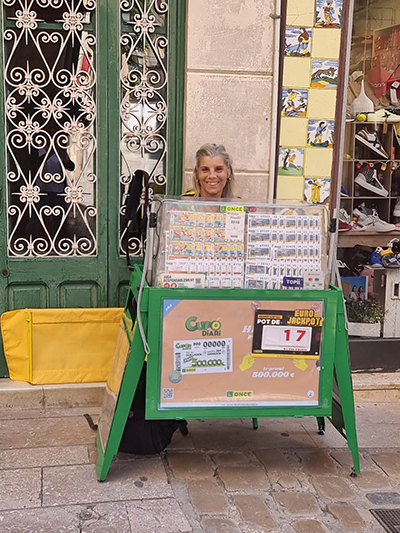 At the ONCE Social Group, we highlight the possible risks of gambling when this is not performed responsibly, because when it is no longer for enjoyment, it ceases to be a game.
For most people, gambling is simply a form of entertainment, a way to try one's luck or an activity to socialise with others but, as with other areas of life, various circumstances can lead to abusive or harmful gambling for the gambler.
Since 1992, the World Health Organisation (WHO) has recognised that gambling can become a behavioural disorder based on impulsive gambling, even dominate people's lives to the detriment of their family, social, economic and work values and obligations. The ONCE acts accordingly to prevent these risks with extensive action in the following ways:
Regularly informing its employees about Responsible Gambling programmes
Employees in direct contact with consumers receive specialised training, reinforcing elements such as the explicit prohibition of sales to minors or on credit
Training for those involved in lottery distribution channels other than lottery sales agents
Using a tool that analyses the risk levels of their lotteries in order to assess and modify designs prior to marketing until the risk is prevented or within acceptable parameters
Adopting an Advertising and Marketing regulatory code to prevent the promotion of gambling among minors, excessive gambling, misleading information, or false impressions about the odds of winning
On the other hand, the ONCE has defined a strategy for dialogue with stakeholders in responsible gambling, to integrate the contributions arising from this and has promoted an Extraordinary Chair of Research in Responsible Gambling and its Communication together with experts from the Complutense University of Madrid, to analyse this reality and disseminate best practices.
The ONCE offers its customers the possibility to exclude themselves from participating in JuegosONCE lottery products, and to set limits, while establishing a purchase limit in its online option that is much lower than that recommended by the regulations in this regard. It has also signed an agreement with FEJAR-Federación Española de Jugadores de Azar Rehabilitados (Spanish Federation of Rehabilitated Gamblers), the leading association in Spain, to set up awareness campaigns, conferences and initiatives, and to be able to refer those who are interested.
Finally, the juegosonce.es website provides a series of very useful services: the anonymous, free and confidential 900 200 225 telephone number, handled by experts in problem gambling identification and intervention; links to the Directorate General for the Regulation of Gambling (DGOJ) with more information; Qustodio, a parental control system to prevent minors from accessing pages with these services; and a system for detecting risky behaviour through a self-diagnosis test to find out the reality of the situation.